Some Barcelona fans will agree that they have been made to forget about the agony of losing their star player Lionel Messi this summer, especially judging by the scintillating performance the club's players put in last weekend in their opening match of the new season. Barca started their new campaign with an exciting victory over Real Sociedad as they ran out 4-2 winners at the end of the match even though they had to survive a late Sociedad surge that saw them score two goals in less than ten minutes. Barca were already 3-0 up heading into the final 15 minutes of the tie but Real Sociedad scored two goals in quick succession to make the scoreline 3-2.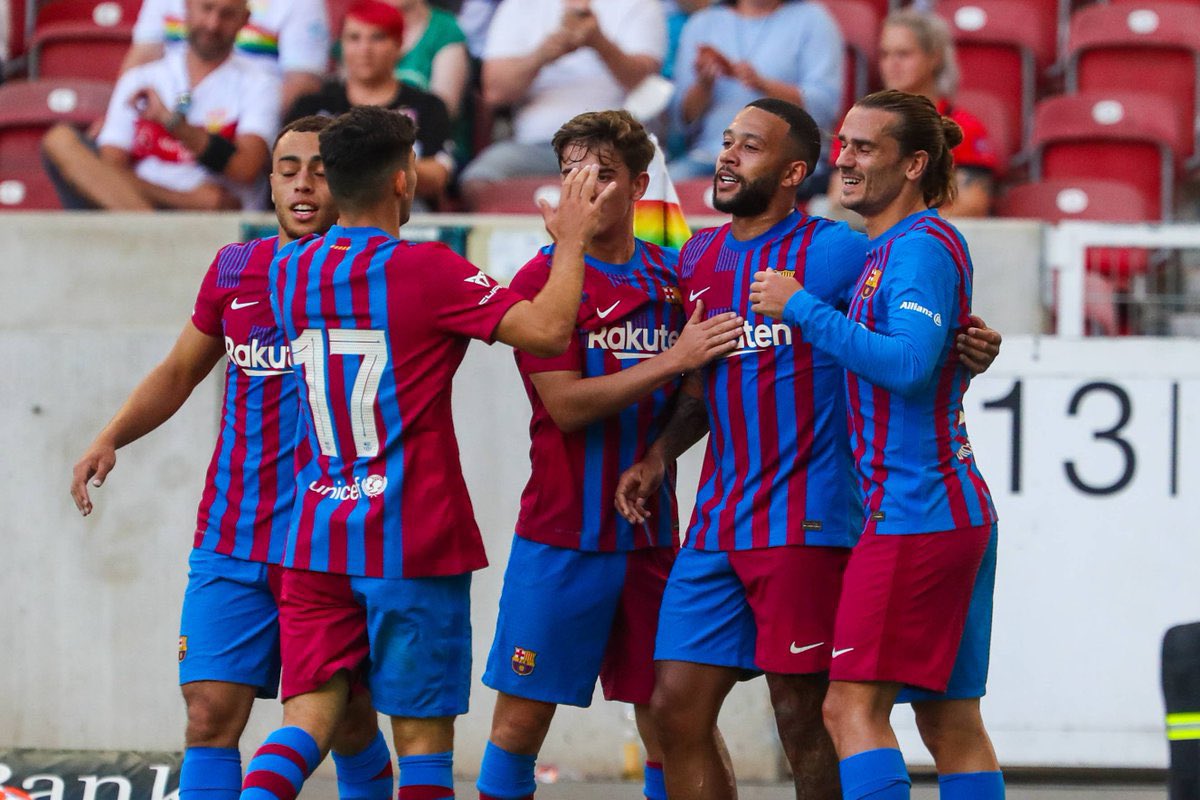 Barcelona players then spotted the danger and recovered right on time to add one more to their goals to make the scoreline 4-2 deep into stoppage time to confirm that they would be walking away with all three points. Memphis Depay was one of the star performers of the match as he continued to show Barca fans that he is here to stay and play a huge part in helping the club to achieve significant success this season.
Barcelona manager Ronald Koeman revealed after the match that he was pleased with the result and stated that the players did exactly what was asked of them and the result was an enjoyable one. When asked whether he missed Messi, Koeman admitted that he does miss the Argentine superstar but insisted that he and the players are leaning to move on because he is no longer their player.
It is going to be very difficult for another player to match Messi's record at Barcelona but with their current attacking options, they could still challenge for titles without their former captain this season.